BLUU Organizing Collective: An Introduction to Anti-Blackness
Held Friday June 23, 2017
Speakers: Drs Michael Dumas & Takiyah Amin
Moderator: Lena K Gardner
Description: Anti-blackness is a global phenomenon that affects people in every cultural and ethnic group. Within larger systems of structural oppression, it translates to higher rates of social ills, including poverty, unemployment, poor health outcomes, and substandard housing. We will also discuss the impact of anti-blackness in our congregations and beyond.
Discussion Prompts:
What are UUs called to do in light of the reality that is anti-blackness?

What is the action people are called to do?

What is the difference between direct action and public witness?
SCROLL BELOW TO VIEW PARTICIPANTS RESPONSES TO THE DISCUSSION PROMPTS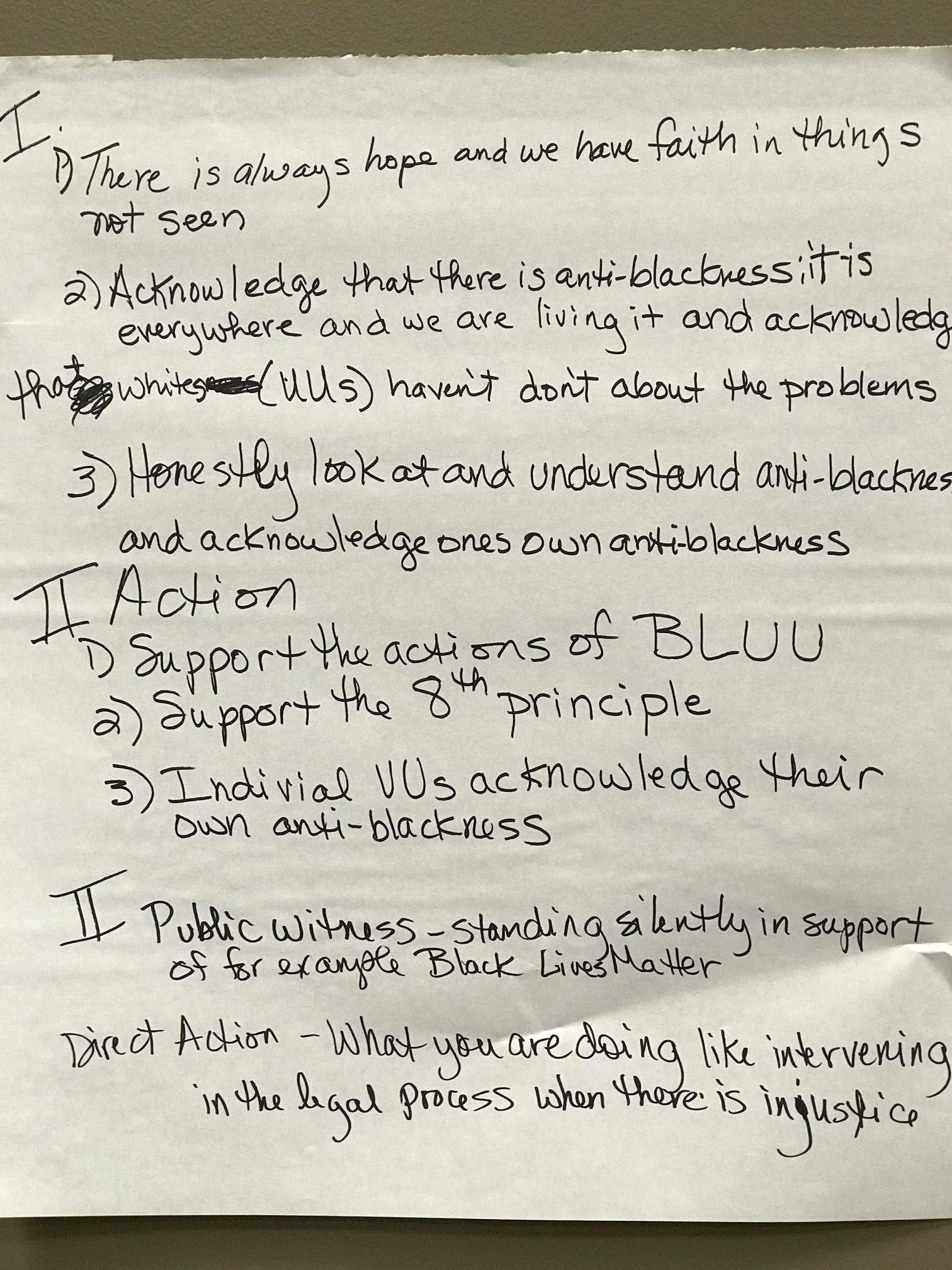 ACCESS SUGGESTED ADDITIONAL READING ON THE TOPIC OF ANTI-BLACKNESS BELOW